Three Works in Curated Exhibit in GOS 2021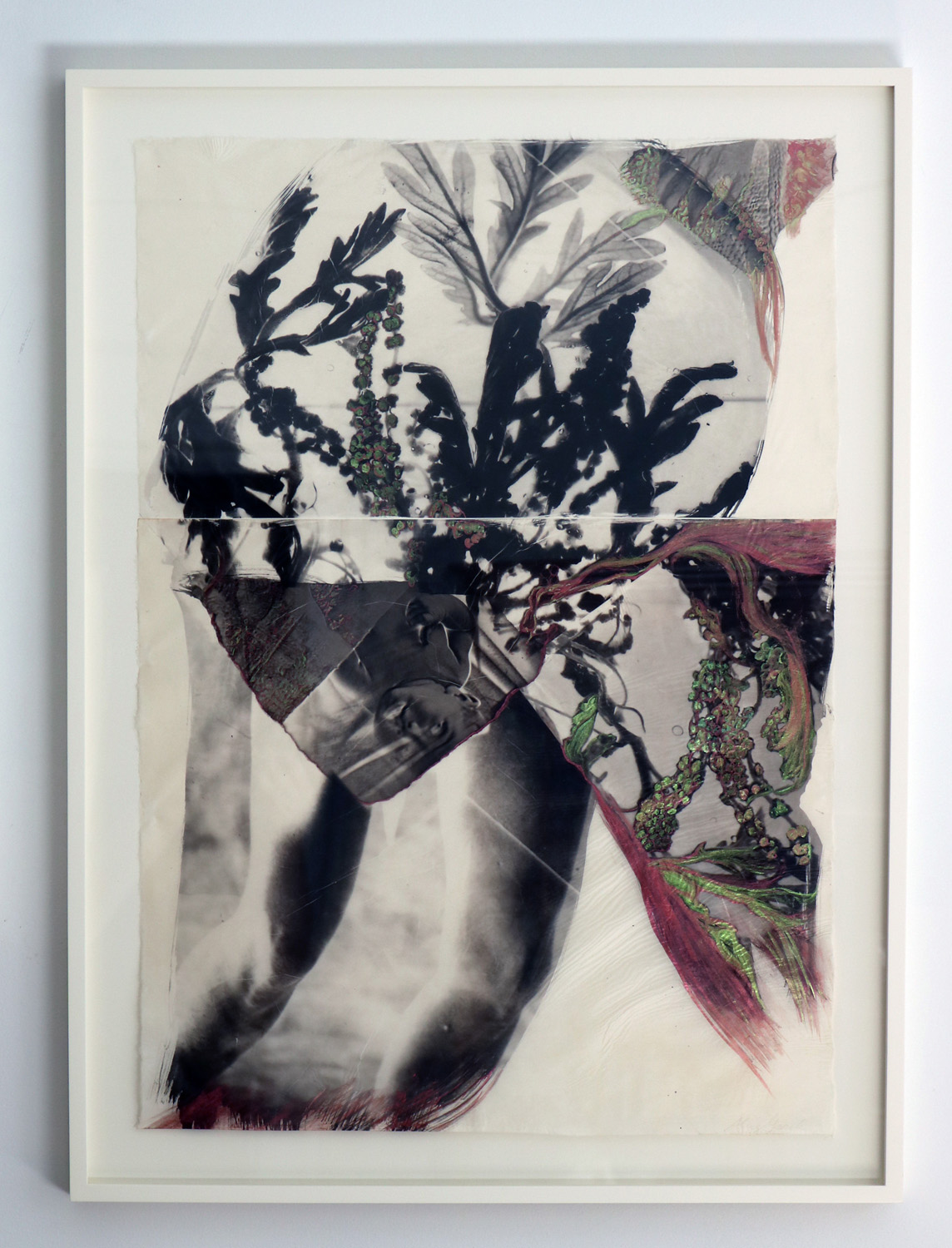 Yvena Despagne, a curator with Arts Gowanus, has chosen three of my works for "Oc.cu.pied", an exhibition of art by women. The three works are "Blossoming Oak", "Chimera" and "Into the Earth". Dates are October 16 and 17, the same timing as the Arts Gowanus Open Studios. Atelier Canal, 287 Third Ave., Brooklyn, NY 11215 is the location.
Framing my work finishes the work for me. The photograph here is the work "Chimera" in its frame, ready to exhibit. Another name I have given to this work is "Breath" because we live with an interdependent state with trees. Through photosynthesis, trees transform carbon dioxide into oxygen which we breathe. This work is collaged from printing negatives of a woman, a baby and the blossoming oaks with palladium on Japanese gampi paper. I painted with Kremer pearlescent water color to add the dimension of green for leaves and red for our blood.